What's new in the Operations Control software portfolio 2023 release
News
| September 28, 2022
Written by Jeremy Wilbert, Sr. Product Marketing Manager, AVEVA
Operations Control 2023 is the first major release of AVEVA's combined software portfolio. It offers comprehensive capabilities to drive beyond HMI/SCADA and achieve greater efficiency and workforce collaboration through holistic operations control.
We have improved Operations Control 2023 with UI/UX enhancements, more support for industrial graphics, increased flexibility for web and mobile users, and greater connectivity. Specifically, with this release AVEVA has updated the following products: AVEVA System Platform 2023, AVEVA System Platform Enterprise 2023, AVEVA InTouch HMI 2023, AVEVA Edge 2023, AVEVA Plant SCADA 2023, AVEVA Historian 2023, AVEVA Communication Drivers 2023, AVEVA Reports for Operations 2023, and AVEVA Development Studio.
The 2023 release focuses on worker empowerment. It improves your teams' ability to connect to information when and where it makes sense, to retrieve information faster, and to scale—whether that is more data, more users, or more ways to make the correct decision. This new software reduces the burden on users by providing more intelligent systems that enable workers of any experience level to work smarter.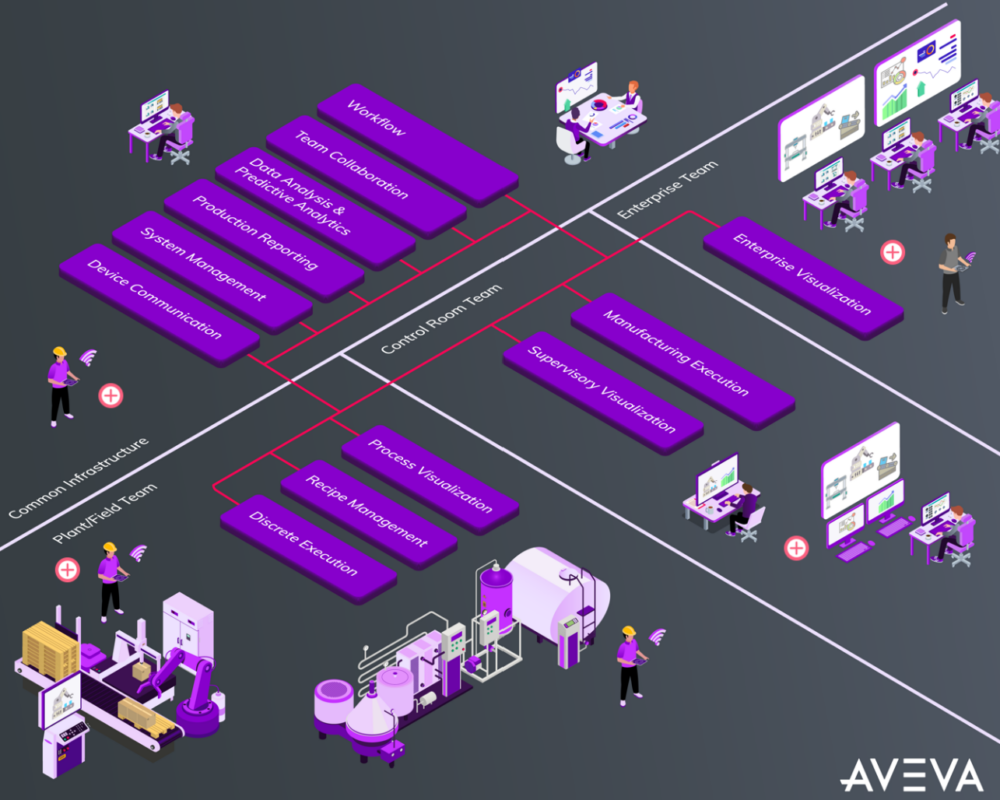 Learn more about what's new in our operations control products:
New System Platform enterprise edition
A refreshed user interface
The ability to embed web widgets into industrial graphics
Dynamic images in industrial graphics
Support for Microsoft Azure Active Directory
New communication drivers
Cybersecurity hardening
A new user interface
The ability to write tags to industrial graphics and OPC UA
Web browser control for the graphics builder
Embed web components like industrial graphics, AVEVA™ Historian client, and HTML5 web pages
Integrate with AVEVA™ Connect and AVEVA™ Development Studio
Cybersecurity hardening
A refreshed development environment
Unlimited tag counts
Supertags
An enhanced web client
AVEVA Edge 2023 [COMING SOON]
A modernized user interface
Improved integration with AVEVA™ PI System and AVEVA™ Data Hub
Ad-hoc expressions for more meaningful metrics
Security hardening
Mobile reporting
Digital e-signatures
Time stamps
User management
New communication drivers
MQTT Sparkplug Publisher
MQTT Pub import/export
OPC UA Reverse Connect
AVEVA Development Studio
AVEVA Development Studio 2023 adds a SaaS web interface to download and retrieve licenses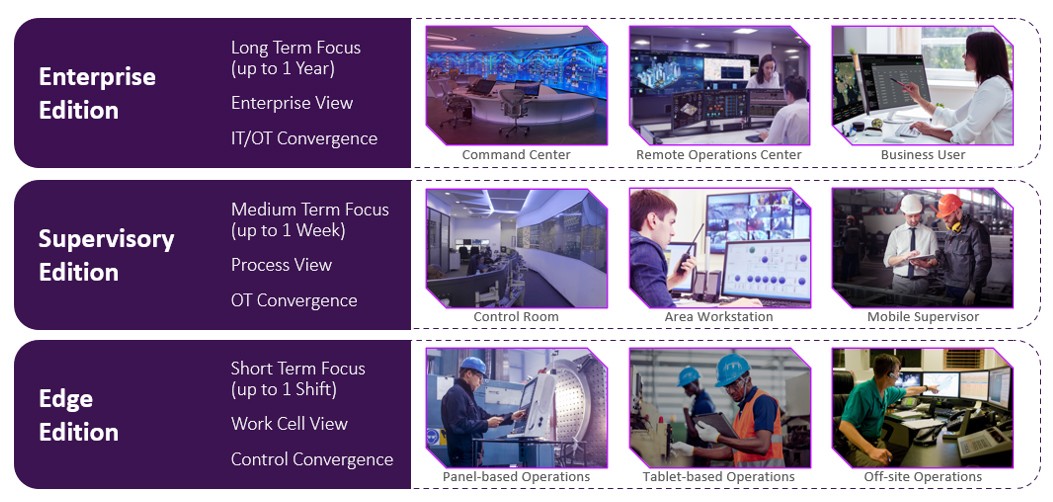 Align your organization with a single operations control vision from the field to the enterprise with an industrial software subscription that delivers the visualization and control to productively operate your business. AVEVA Operations Control empowers your teams with the hybrid-SaaS industrial software they need to do their jobs in scale with your operations.