How to use the SMC Log Viewer
Tech Note: ISS-TN004
Published Date: March 11, 2007
Primary Product: Application Server
Revision Date: May 26, 2022
---
SUMMARY
It may be necessary during the development cycle to monitor diagnostic information from Wonderware software. This diagnostic information may be useful for troubleshooting unexpected problems. An export of these logfiles may be requested by a technical support engineer.
APPLIES TO
AVEVA System Platform Management Console (SMC) – it's a common AVEVA software component that gets installed along with any modern AVEVA product
PROCEDURE
All modern AVEVA products install and utilize the SMC Log Viewer. To start the SMC Log Viewer, start the System Platform Management Console (SMC) via the Start menu.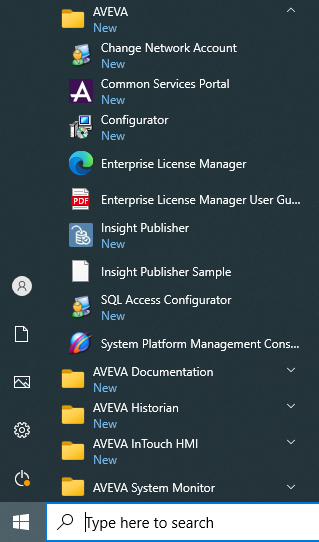 2. The next step is to drill down into the Log Viewer to the local machine (Log Viewer -> Default Group -> Local) and left click on "Local". At this point you can now review diagnostic log entries.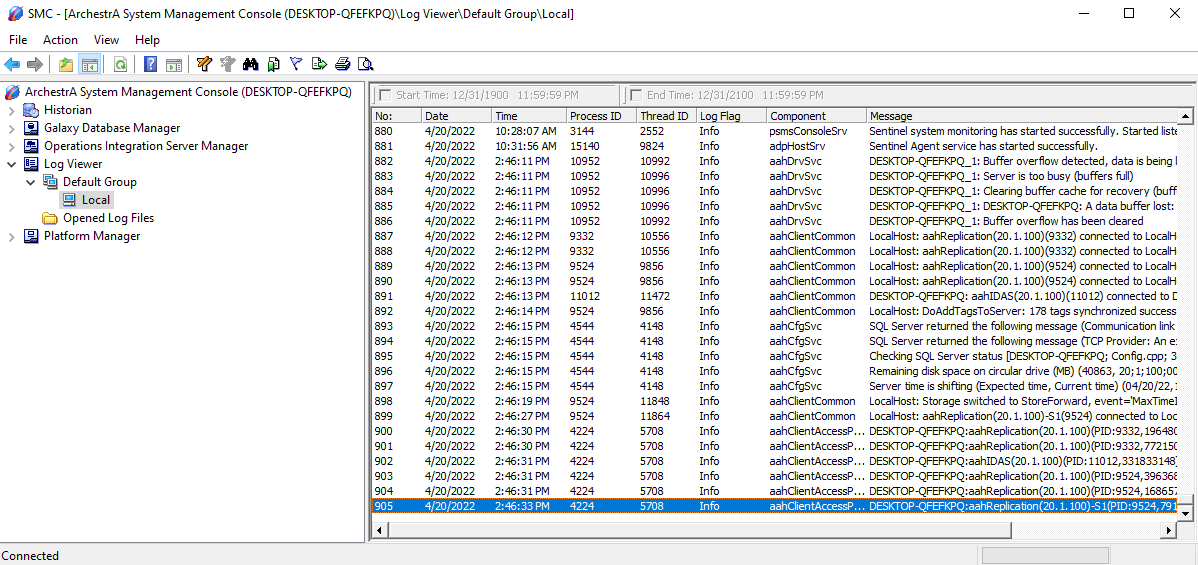 3. If it is necessary to export the logfiles, you will need to right click on "Local" and select Messages -> Export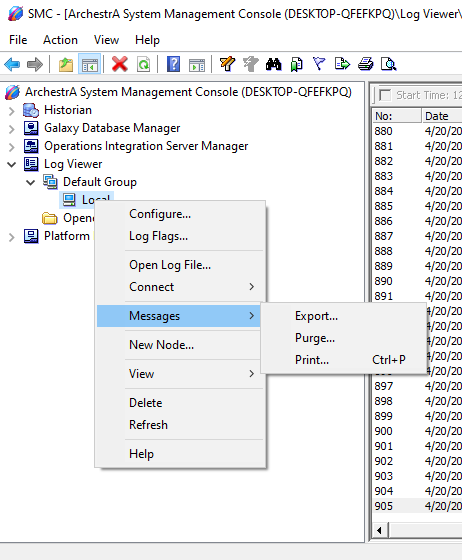 4. Now save the file in the preferred location. It is recommended that this file is zipped before being emailed to reduce the size of the file.
---
All Industrial Software Solutions Tech Notes are provided "as is" without warranty of any kind.