Using the Wonderware InTouch Print Feature to Create HTML Documentation of an InTouch HMI Application
Tech Note: ISS-TN103
Published Date: October 28, 2009
Primary Product: InTouch HMI
Revision Date: April 26, 2022
---
SUMMARY
Using the AVEVA InTouch WindowMaker print feature makes it possible to easily self document an application. InTouch version 10.1 and later include a print option which allows developers to include images and graphics, saving the files in HTML format which can be viewed  on almost any computer using a web browser.
APPLIES TO
AVEVA InTouch HMI 10.1 and later – WindowMaker
PROCEDURE
1. In InTouch WindowMaker open the File menu option and select Print.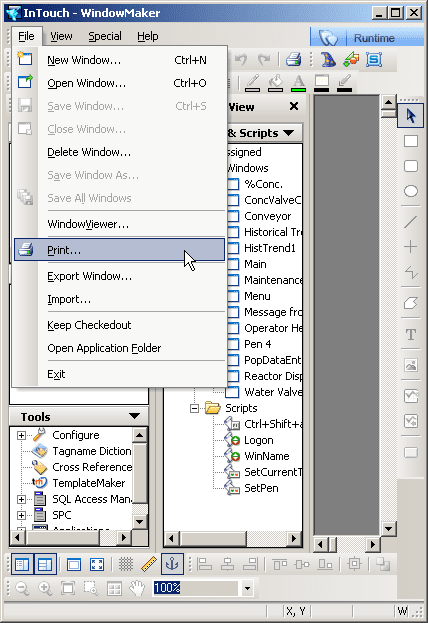 2. Choosing the option of Image/Graphics will make the file format HTML. If you do not select Image/Graphics, the resulting file will be in text file format the same as what has been available in previous versions of AVEVA InTouch.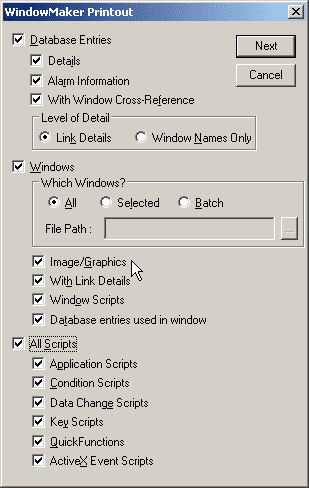 3. Next you select whether you want it sent to a file or printer. Selecting file allows you to browse to location on disk.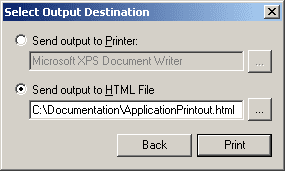 Note: Using the send to printer option will allow you to send it to your documentation software.
Examples of HMTL file format
Opening the file name you entered from the print option in a web browser shows a display like this below that you can browse through the documentation.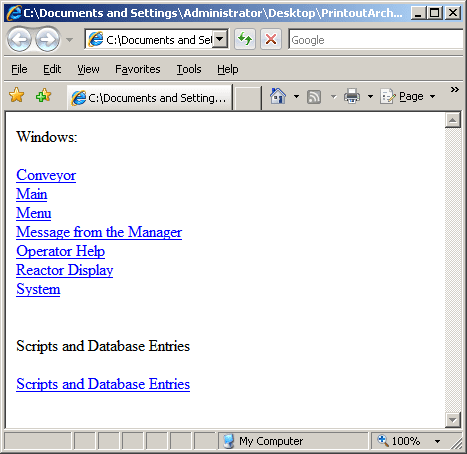 For instance, selecting "Reactor Display" window from above shows display image and scroll through listing of items used on the window.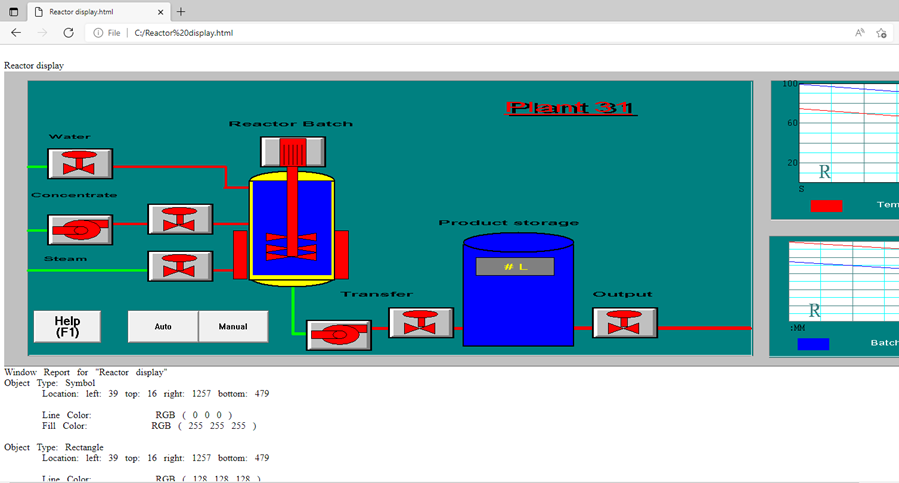 Using the back button and then selecting Scripts and Database Entries, scrolls through scripts.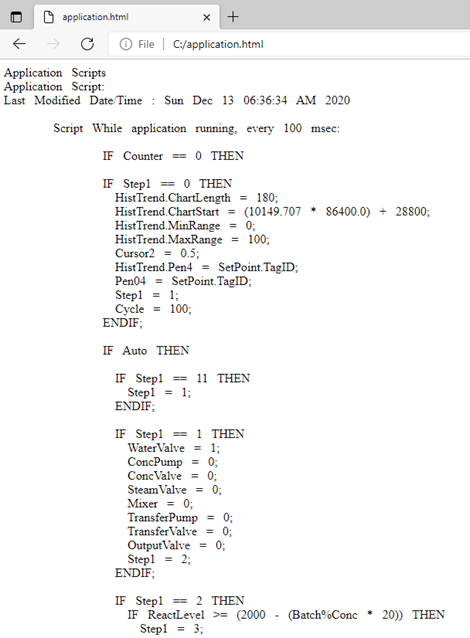 Scrolling down you will find the InTouch application tagnames with listing of what windows tags are used on.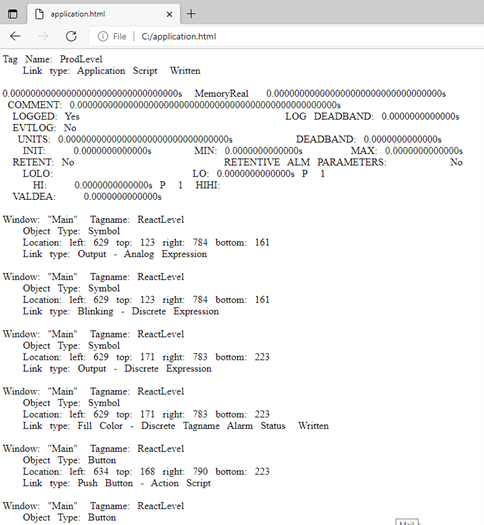 ---
All Industrial Software Solutions Tech Notes are provided "as is" without warranty of any kind.