You know Wonderware, but what is AVEVA?
Most have heard of the Wonderware name, it has a legendary past that transformed industrial automation in tandem with modern computing. That history is well established, and most of our customers have lived it. AVEVA however, comes from an entirely different beginning, going back 50 years to another part of the world, with a different perspective on "industrial". Here we'll share a brief background on AVEVA and introduce you to what makes AVEVA unique.
Acquisition of Invensys, merger with Schneider Electric
In 2014, Invensys, at the time the owner of Wonderware software and many others, was acquired by Schneider Electric. As part of the merger, the Invensys products were split up into the various business groups under Schneider Electric. This led to all the Schneider Electric software solutions, Wonderware included, being managed by a new software focused business unit, appropriately named Schneider Electric Software.
Fast forward to early 2018, Schneider Electric entered into what's called a reverse merger with an existing company, AVEVA. This resulted in the entire Schneider Electric Software business being transferred and merged into AVEVA, and in return Schneider Electric received majority ownership of the entire newly expanded, yet still independent, AVEVA company. This partnership created an industrial software exclusive business with 16,000+ customers globally, focused on improving asset performance, operational efficiency and capital project costs.
What was AVEVA before Schneider Electric?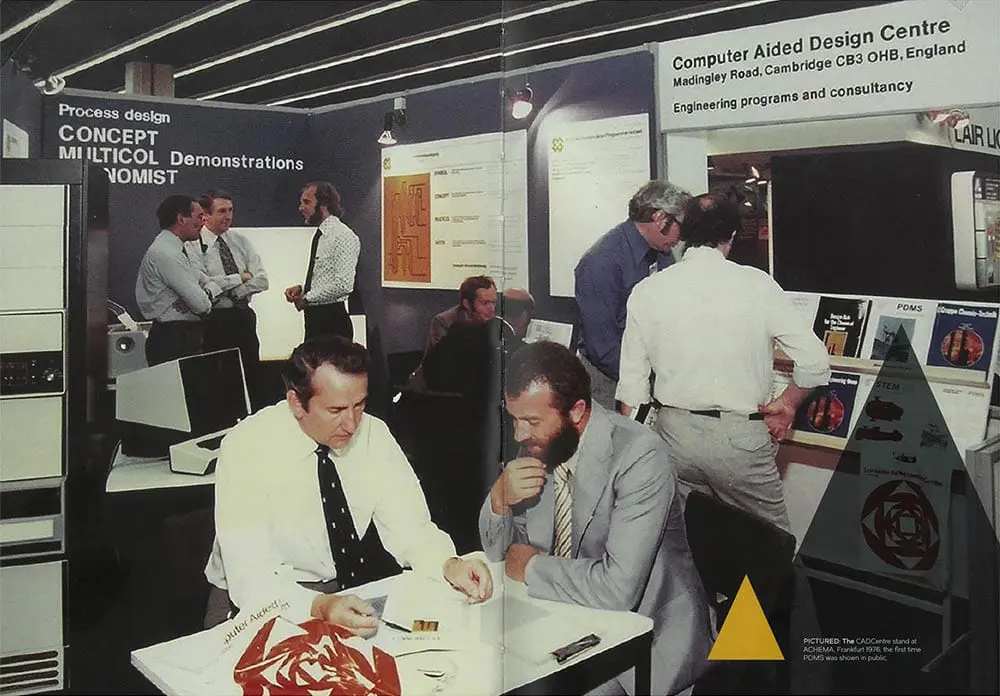 (Credit: AVEVA Solutions, AVEVA 50 Years of Innovation history book)
AVEVA was founded in 1967 as a UK government funded research institute at the University of Cambridge. In 1976, AVEVA released a revolutionary computer based system called PDMS (Plant Design Management System), that allowed designers to create a virtual 3D model of a processing plant leading to construction designs, material requirements and clash analysis.
AVEVA was spun out of Cambridge University in the late 1980s as a private company and became a publicly traded company in 1996. Over the next 22 years, AVEVA grew it's technology stack enhancing it's industrial focused design applications as computer technology flourished globally. These solutions expanded AVEVA's engineering design capabilities into P&IDs, electrical, ship design, capital project contract management, laser scanning and more.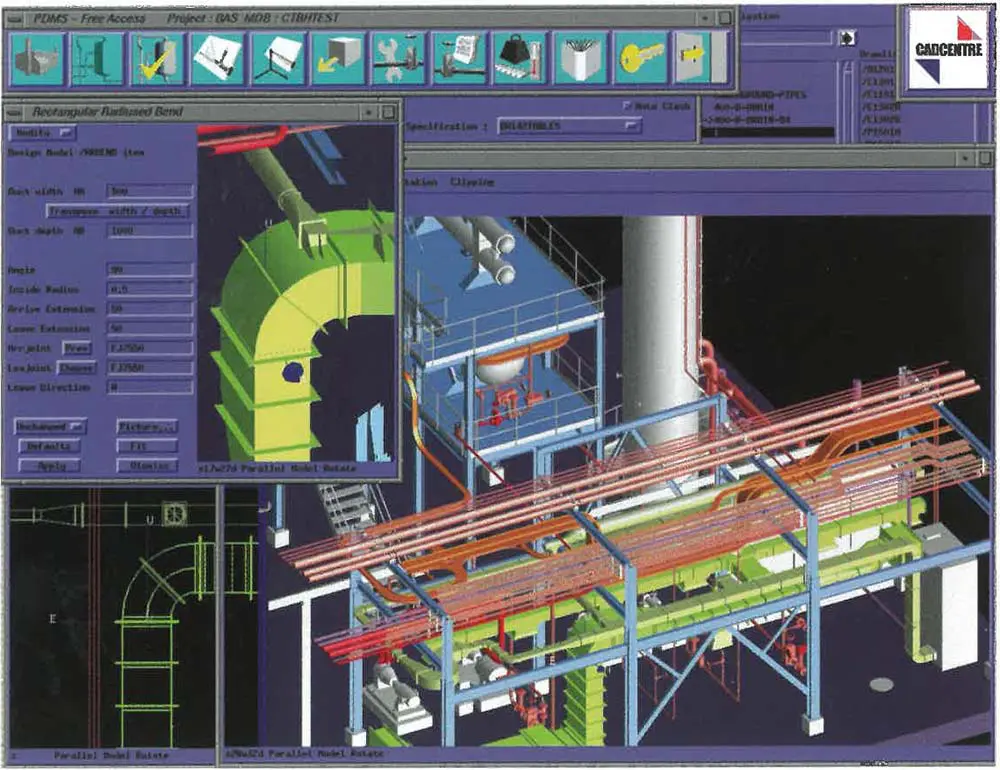 (Credit: AVEVA Solutions, AVEVA 50 Years of Innovation history book)
AVEVA's long and detailed heritage produced many "firsts" tied to the industrial facilities and engineering design space, lending to it's continued success since 1967. And in some ways could be compared to the many "firsts" that Wonderware introduced to revolutionize industrial automation.
AVEVA and Schneider Electric recognized that in parallel to the industrial engineering and design world, is the operate and maintain aspect of industrial process automation. Between these two disciplines, there are natural synergies, or areas where information can and should be exchanged to enhance the overall lifecycle of an industrial environment. This was the missing piece for their customers, the combination of solutions that could consume engineering data and return operational data into the engineering process.
Combining the former Schneider Electric Software portfolio with AVEVA's design pedigree completed the cycle, forming a powerful suite of applications that includes the Wonderware, Citect, Avantis, SimSci, eDNA and other brands into a comprehensive offering that optimizes from end to end.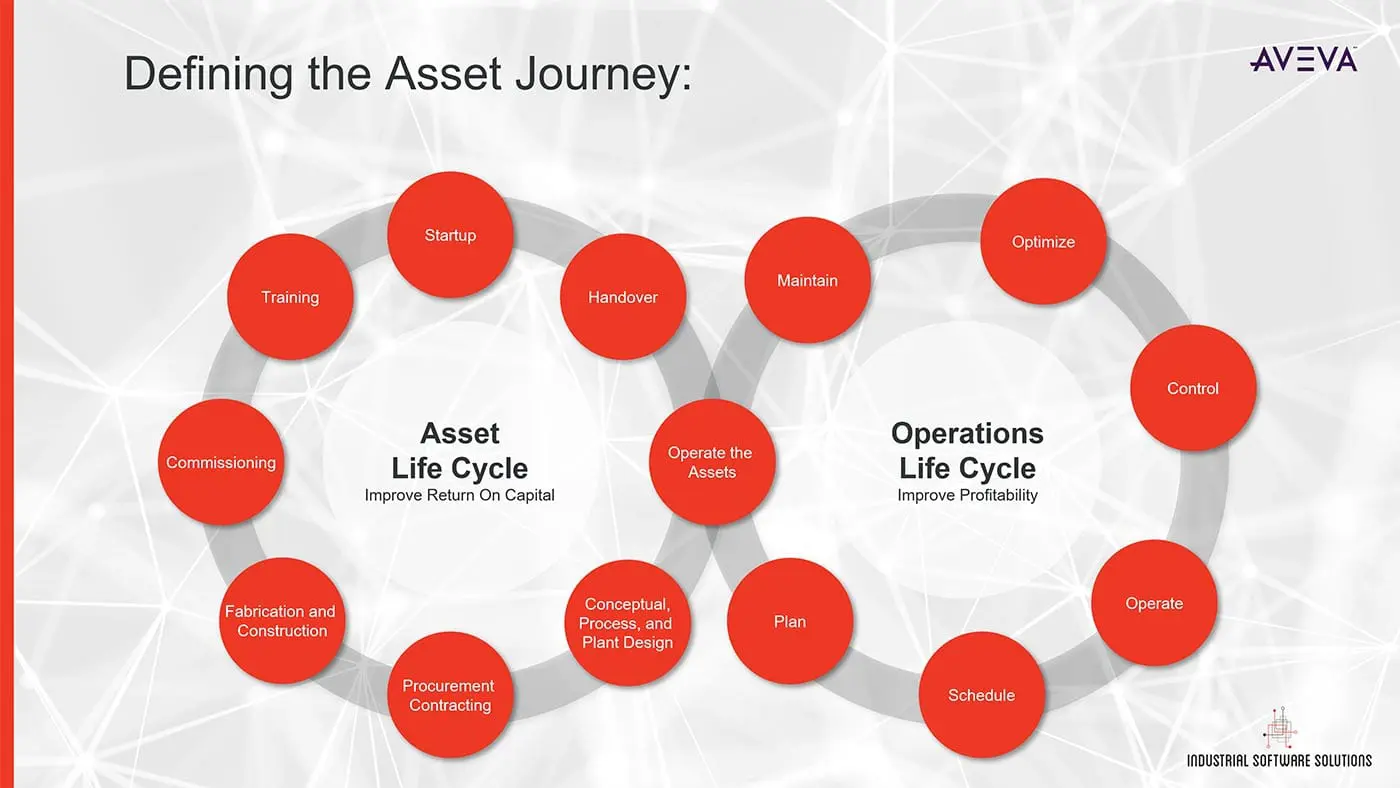 Asset to Enterprise with AVEVA
Today, AVEVA is a world leading industrial and engineering software provider offering solutions that solve design, process, maintenance, training and information flow problems for customers globally in every industry. AVEVA's breadth of technologies gives it a unique position, capable of offering industrial information driven context from Asset to Enterprise for engineering, maintenance and operations.
Buzz technologies such as immersive 3D environments, Predictive Analytics and Cloud utilization are in use today, returning value and providing a competitive edge for our customers – but represent just a portion of what a fully integrated industrial information system can achieve.
Our Asset to Enterprise approach creates a modular software architecture designed specifically for industrial environments to make use of the massive amount of data produced by processes and assets across an organization. The context generated creates value above and beyond isolated solutions, through enhanced decision making and expedited activities that would be difficult and slow otherwise.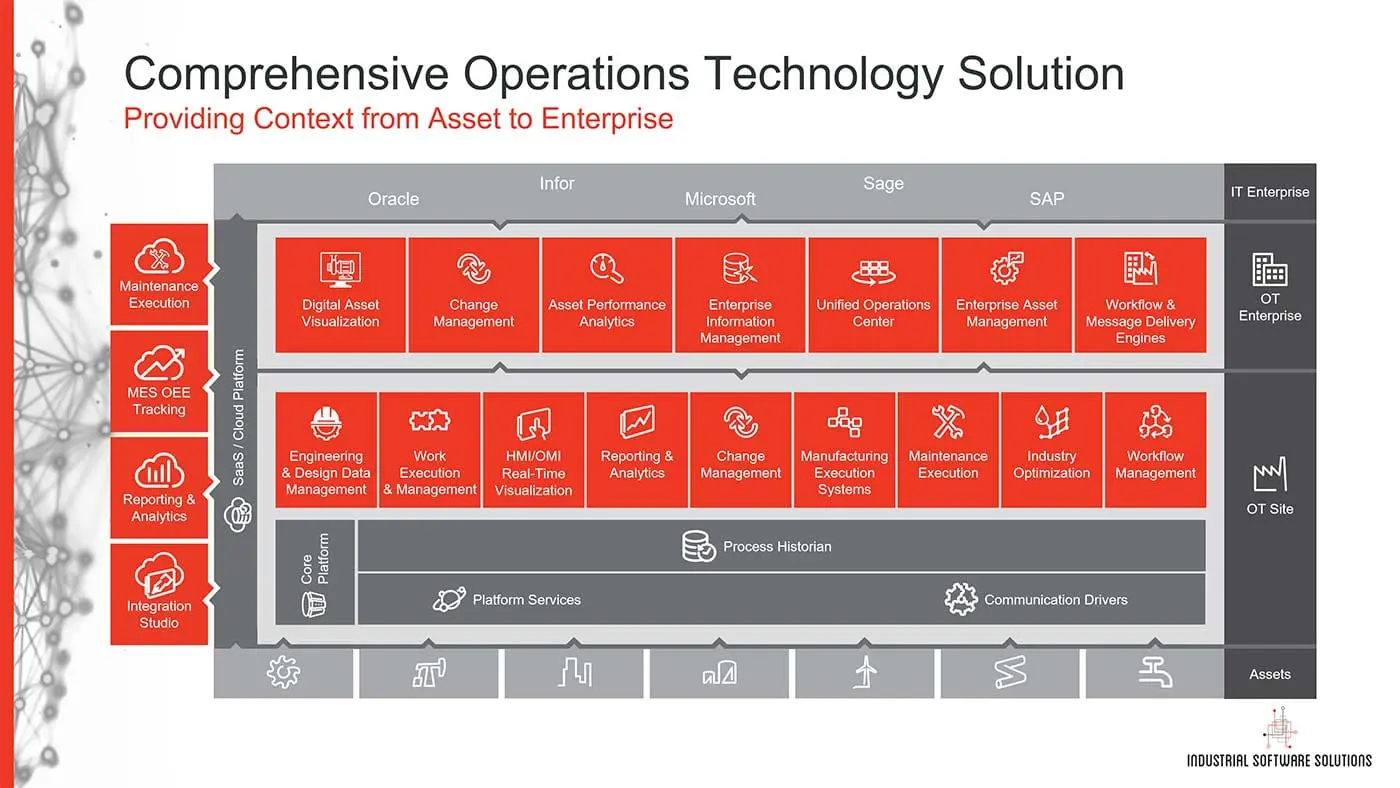 How to Get Started
Getting started with Asset to Enterprise is easy and you have probably already begun. We start by understanding what you have existing today, and evaluating your most important need or gap. Our experienced team members help understand where you are and where you want to go, offering a guide to the journey and bringing additional resources and partners to the discussion as appropriate. And it doesn't have to be an all or nothing experience, our solutions are capable of operating independently or jointly as other systems are built, improved or attached around them. This creates the perfect environment to grow and adapt as needs and requirements change over time. When you are ready to start the discussion, contact us or learn more about our solutions.