Sustainable mining: A conversation with GreenBox Advisory
Written by Martina Balzan, Global Marketing Manager, AVEVA
As the mining industry experiences a new era of demand driven by the energy transition, the production of critical minerals is on the rise. This brings a new set of challenges, and in some cases, miners are reinventing themselves and exploring their role in the circular economy.
Big issues such as meeting decarbonization goals are becoming more urgent. From scope 1, 2, and 3 emissions to green production and water management, new processes and technology are playing a key role. As miners continue pursuing sustainability and production goals, they must find new ways to uncover value.
I recently sat down with Stephen McGurk, Founding Director of GreenBox Advisory, to discuss the circular mining economy and the adoption of sustainability, innovation, and technology to meet 2050 targets:
A recent Deloitte article shared how mining and metal companies need to explore their traditional roles and contribute to a circular economy to tap into a new value source. How are you seeing this playing out today?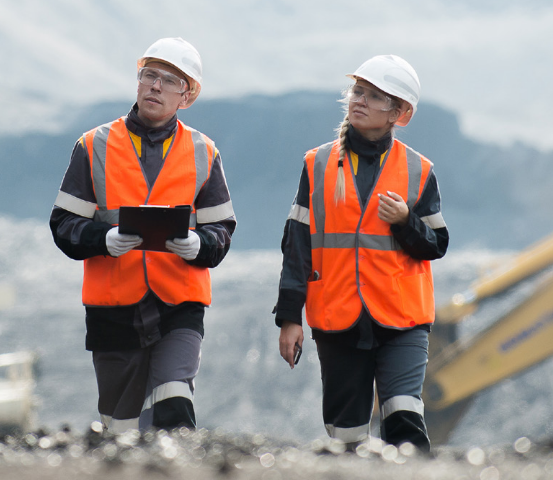 Traditionally, the mining industry has followed a linear approach where they extract raw materials and process them into useable commodities, and this means there is often significant waste and resource depletion. We are seeing some early adopters shift away from this linear model towards a more sustainable and regenerative approach, following the lead from industrial symbiosis models that have demonstrated significant value.
Such a shift is going to take more than the low-hanging fruit, and will potentially mean changing business models, understanding ecosystems, bringing in talent, and digitizing operations.
We saw this with Fortescue, which continues to be the world's largest producer of iron ore while also developing and acquiring green technologies and projects.
In fact, a recent McKinsey survey showed that by 2026, business leaders are predicting that half of their revenues will come from products and services that haven't yet been created.
Mining companies have been reporting on ESG targets for some time now. What are early adopters doing to shift to that circular mining economy?
One of the areas we are seeing some traction around is recycling and reuse. Miners are looking at innovative ways to recycle and reutilize materials from the mining process, such as tailings and waste rock.
A great example is the Western Trade Coast in Western Australia incorporating the Kwinana Industrial Area, an industrial symbiosis ecosystem that produces a range of industrial products that are critical to local and global supply chain supply and exports to markets around the world.
Players include those from not only mining and minerals processing, but also from manufacturing, oil and gas, renewable energy, chemicals, grain, cement, and shipbuilding. Together they are tapping into industrial synergies, such as reducing waste, and new industries, such as waste to energy.
You talk about the need for speed and acceleration, which is required to meet net-zero targets. Along with this, what other approaches need to be taken?
Sustainability has been at the boardroom table for some time, and there is now the opportunity to accelerate this with the circular economy. There is a need to run in parallel with current operating models, to continue to meet operational targets and, at the same time, pivot and adopt technologies and digitization to maximize the use of resources throughout the mining value chain.
With the critical mineral rush, there are ample opportunities for miners to adopt predictive learnings from their brownfield operations to upgrades, and also build greenfield sites with sustainability at the core. They can collaborate and innovate within their ecosystems and with their stakeholders to deliver sustainable mining practices.
The race is on. And those who get it right will significantly differentiate from the competition and, importantly, create a more sustainable sector, supporting long-term prosperity for the mining circular economy.
Read more in our new e-book on optimizing mining operations from pit to port with industrial data management.