Make the switch to a subscription model with AVEVA™ System Platform and AVEVA™ Historian
AVEVA continues to evolve its software delivery model to help customers quickly adopt and scale new solutions while avoiding large capital investments. The AVEVA Flex subscription program allows customers to easily adjust software usage to match business priorities, such as industrial transformation, operational excellence, and improved sustainability. The program spans any mix of cloud, hybrid, and on-premises solutions across AVEVA's comprehensive portfolio.
In alignment with AVEVA's broader emphasis on a subscription model, AVEVA System Platform—the responsive, standards-driven, and scalable software for deploying advanced SCADA, MES, and IIoT—along with AVEVA Historian, will be available exclusively via subscription beginning April 1, 2023.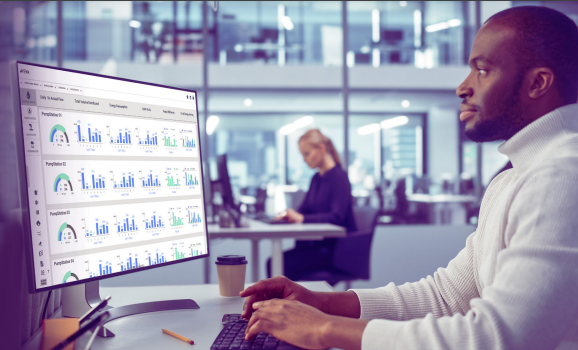 We've made this change as a result of greater acceptance—and even preference—for subscription software offerings by our industrial customers. Traditionally, upfront capital expenditures have hindered software best practices and stagnated industrial data innovation. We believe a subscription model will mitigate these hurdles and enable adaptive and more comprehensive software solutions in the future.
AVEVA seeks to accelerate investment in purpose-built and capability-rich industrial software applications. AVEVA System Platform and AVEVA Historian as a subscription will benefit customers by reducing traditional HMI/SCADA pains associated with architectural design and software modernization. Furthermore, this change will allow AVEVA to increase the introduction of new features in future releases of AVEVA System Platform and AVEVA Historian. Capabilities like replaying process visualization with historical data, viewing live PLC logic, and having operators alerted to visual anomalies by AI monitoring video streams are just the beginning.
Ready to take advantage of subscription? Let Industrial Software Solutions guide you through the process.