Insight Update – Quality of Life Improvements
Easier access to asset information
Since introducing the new Asset page in December 2019, we have been increasing the focus on assets as core to the Insight system and continuing to enhance your ability to consolidate, contextualize, visualize and act on asset information. To help with this, we have now introduced an Asset List to the Main Menu that allows rapid access to a complete list of all the assets across your system.
With the Asset List you can easily see what assets you have, and how they are setup, with the option to navigate directly to the asset details page for any asset you're interested in. With asset information at your fingertips you can avoid wasted time looking for data and instead focus on the job at hand.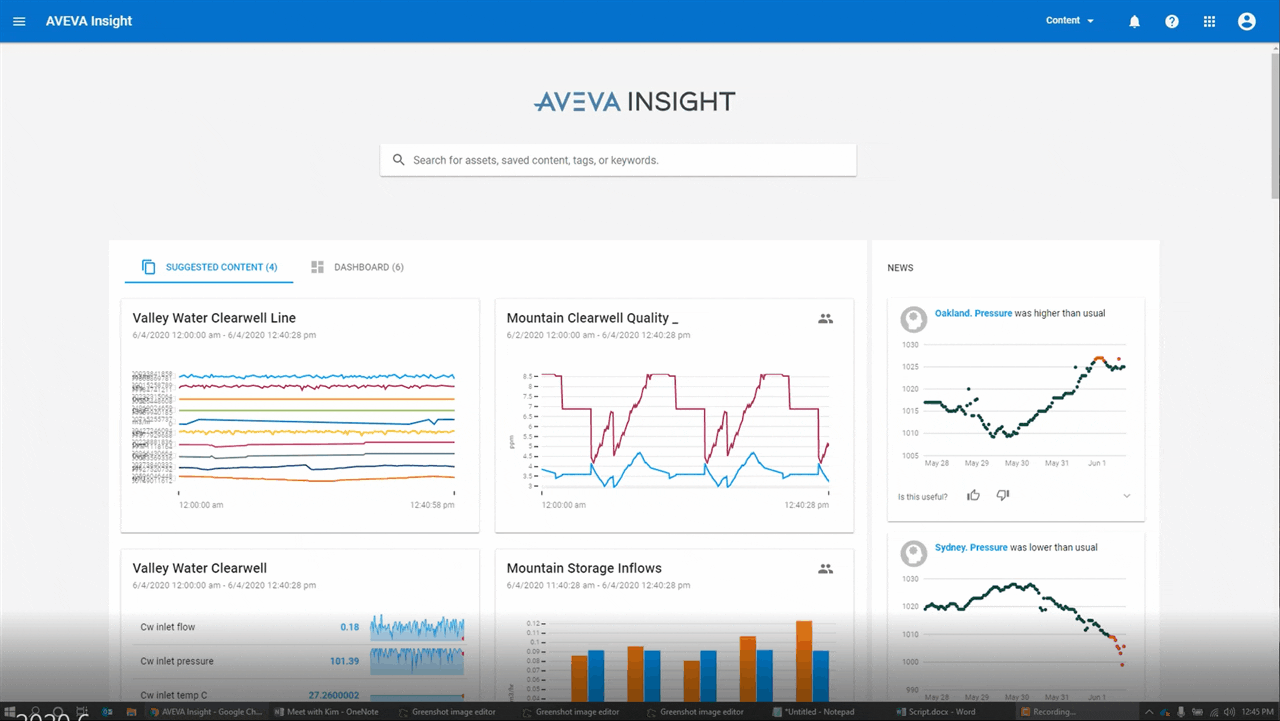 Asset information is also integrated with the main Insight Search capabilities. From the Home Page, if you select one asset, you'll navigate straight to the relevant Asset Page, however if you have multiple assets in your search results, then you'll be taken to the Asset List page where you can review and determine which asset you are interested in. The search at the top of the Asset List allows you to filter asset properties to refine your results for easy information discovery.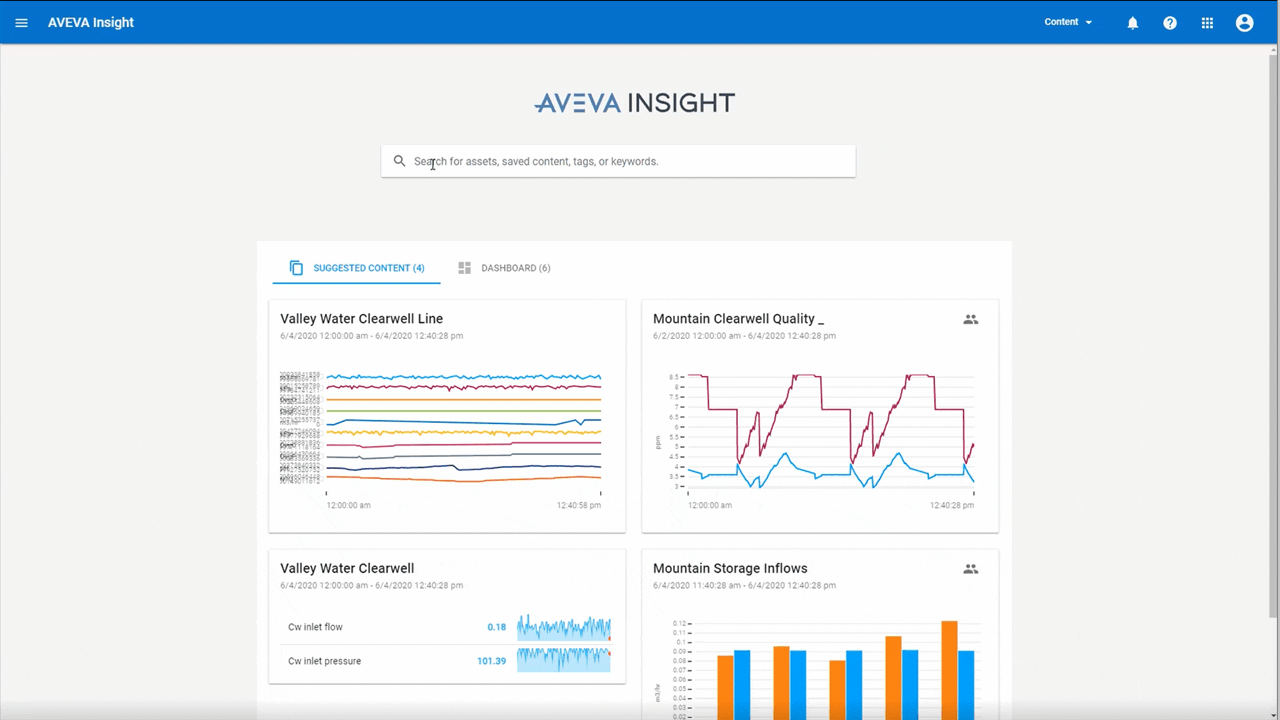 The Asset List also allows an Administrator to configure the asset metadata. By clicking on the edit option, you'll display the asset info sidesheet, containing the configuration associated with this asset and allowing to add keywords, timezones, descriptions and so on to provide the important context that your assets need.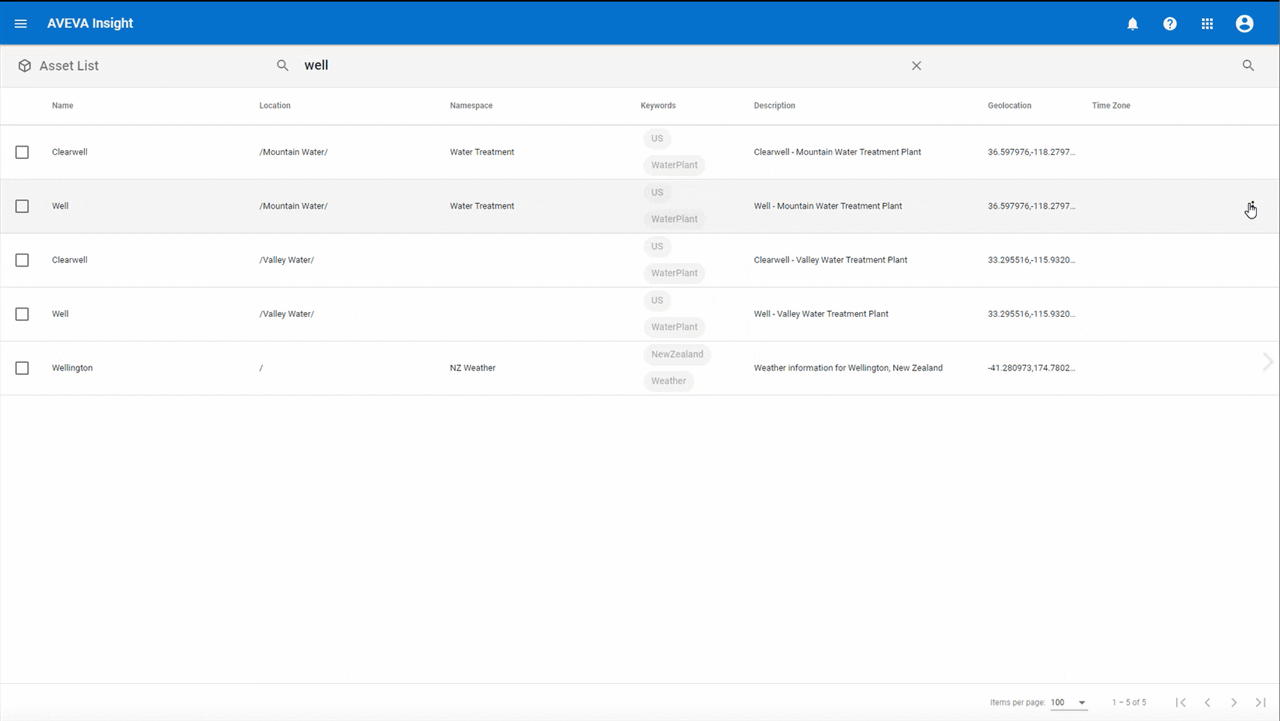 Enhanced alerts configuration
Building on from the custom actions for alerts introduced in March, we have also updated the alerts configuration dialog screen. The small dialog of previous versions has been replaced with a full screen overlay to provide more space and a cleaner interface that should make it simpler to use. While it looks a little different to what you will be used to, the functionality is identical, so simply add an alert and walk through the wizard.
Using this process you will quickly and easily have condition-based alerts configured across the AVEVA Insight system; providing immediate, automatic notification should your system change behavior.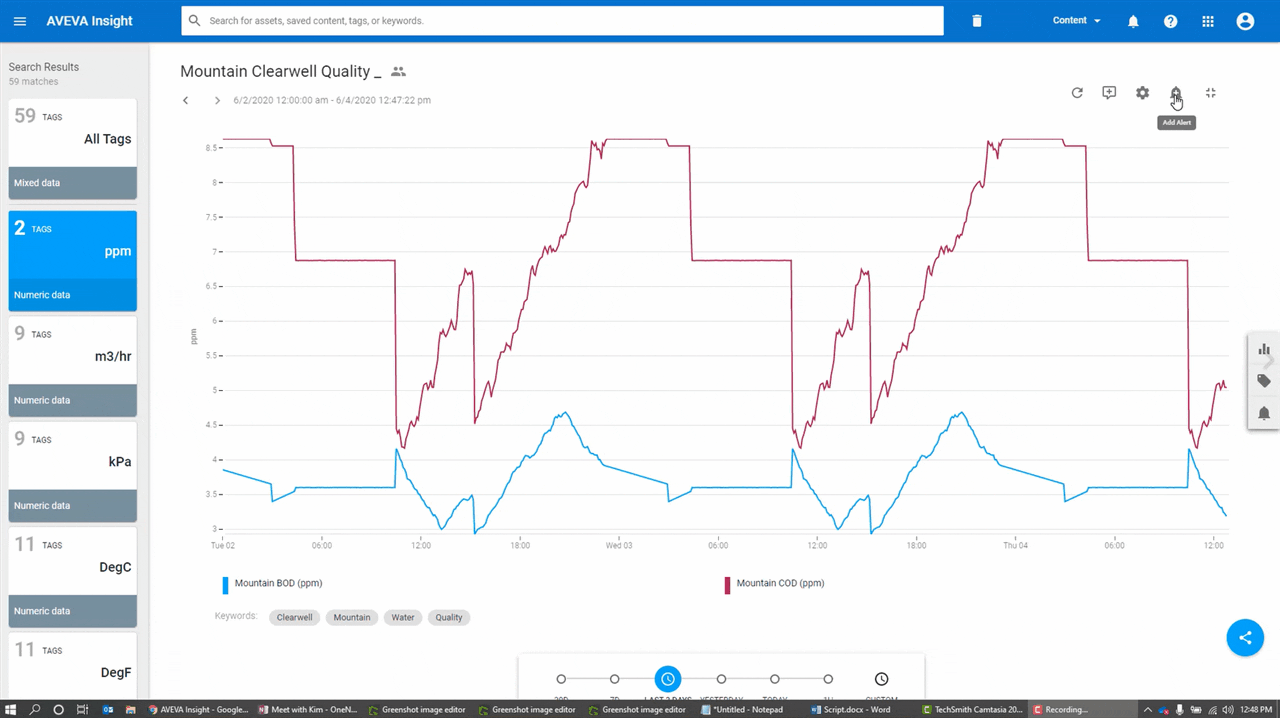 Changes to supported web browsers
Finally, if you're a customer using Internet Explorer 11 or an earlier version of Edge browser, you will have noticed a new banner that appears on the Insight header. We have made the decision to cease support for IE11 and non-Chromium versions of Edge browser from July 31, 2020.
We do not plan to block access to Insight using these browsers, however will cease testing and development on them meaning you may experience a degradation in performance or functionality with those browsers in the future if you choose to continue using them.
From the warning banner, you can click through to our online help and that will provide you all the details around which browser versions are supported.
Try Insight for yourself – see how it works, looks and how it could benefit your organization today. No server infrastructure required.