Front-end loading process for a successful capital project
Written by Nahomi Thavarajah, Senior Product Marketing Manager for Engineering and Execution, AVEVA
If you want to achieve success with your capital projects, you need to ensure that the project stays on schedule and budget. For this, good planning is essential. And, essential to good planning is the front-end loading process (FEL).
FEL is a project management process that ensures owner-operators develop and define their project so that they can reduce risk while maximizing the potential for a successful return on investment. Though you might see FEED (front-end engineering design) and FEL (front-end loading) used interchangeably, FEED is only one of the activities that compose the FEL process. The guiding principle of the FEL process is that you should complete your planning and design as early as possible in the project lifecycle. During this stage, you can implement changes when the designs are most accommodating, and the cost thus remains relatively low.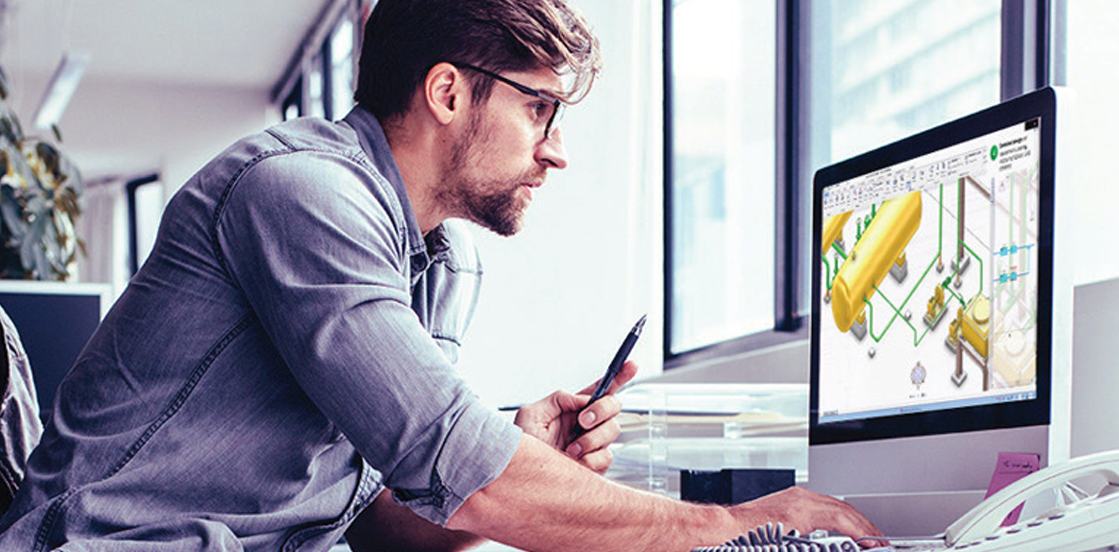 A FEL process usually has a minimum of 3 stages:
FEL-1 scoping study / conceptual design
This first phase enables owner-operators to review the conceptual design of the project and make a first determination about its viability as a capital investment. This is where stakeholders must define the framework for the business, establish the criteria for success, and project the shape of and amount of labor necessary to reach these targets.
​FEL-2 feasibility study / preliminary engineering
In this stage, owner-operators begin to apply the conceptual design worked out in stage 1. They locate a project manager, build a project team, and begin to integrate stakeholders into the project. Once the owner-operator assembles the team, the team sets out to implement the preliminary engineering. This includes identifying risk, establishing the project's real dimensions, and, based on these previous steps, making new estimates for future capital investment in this project.
FEL-3 project definition / front-end engineering design (FEED)
​In this final stage of the FEL process, also called the FEED stage, stakeholders seek to define the project sufficiently so that they can accurately judge the project's feasibility and future costs. To make this determination, stakeholders review the project's definition—from initial conceptual design—in a stage-gate process, where it can only go forward if it has met the criteria for success determined at that stage. Across these stages, decision-makers rely on AVEVA™ Unified Engineering solutions to help facilitate deliverables.
The importance of FEED
The FEED phase is where stakeholders draft the start-up plan, which will guide the project's effective implementation. With this plan, stakeholders establish the criteria for the project's success and the materials requirements, staffing demands, and calendar for the commissioning, qualification, and verification phases (CQV) that will achieve these criteria.
To successfully create and implement this plan, key stakeholders require robust coordination and communication. They need to maintain this exchange across the full lifecycle of a capital project to help guide the implementation of their plan and assure it produces the expected deliverables. AVEVA Unified Engineering enables engineers from all disciplines to work on a single platform—in the cloud or on-premises. With this solution, teams can enhance their real-time collaboration. As soon as a user implements a change, other users and teams—from any engineering discipline—can see the changes at the instant of their implementation, reducing error and rework. This improved visibility and communication even help to accelerate the time-to-delivery—compared to usual, basic engineering times—by up to 50%. With AVEVA Unified Engineering, teams streamline their workflows and optimize efficiency, producing mature deliverables while saving time and cost.