Four meta-steps to net zero
News
| September 18, 2023
How the metaverse can accelerate sustainable innovation
Written by Sara Volpe, SVP, Enterprise and Regional Marketing, AVEVA
Many people believe that the metaverse is just virtual reality—but I think of the metaverse as all the technologies industry uses to help people collaborate sustainably across the globe. From augmented reality, to blockchain, cloud computing and artificial intelligence (AI), we are seeing existing technologies used in new ways to help people collaborate to achieve sustainable outcomes.
As more and more companies explore what the metaverse could mean for them, here are four meta-steps I recommend if you want to harness the industrial metaverse to advance your net-zero goals.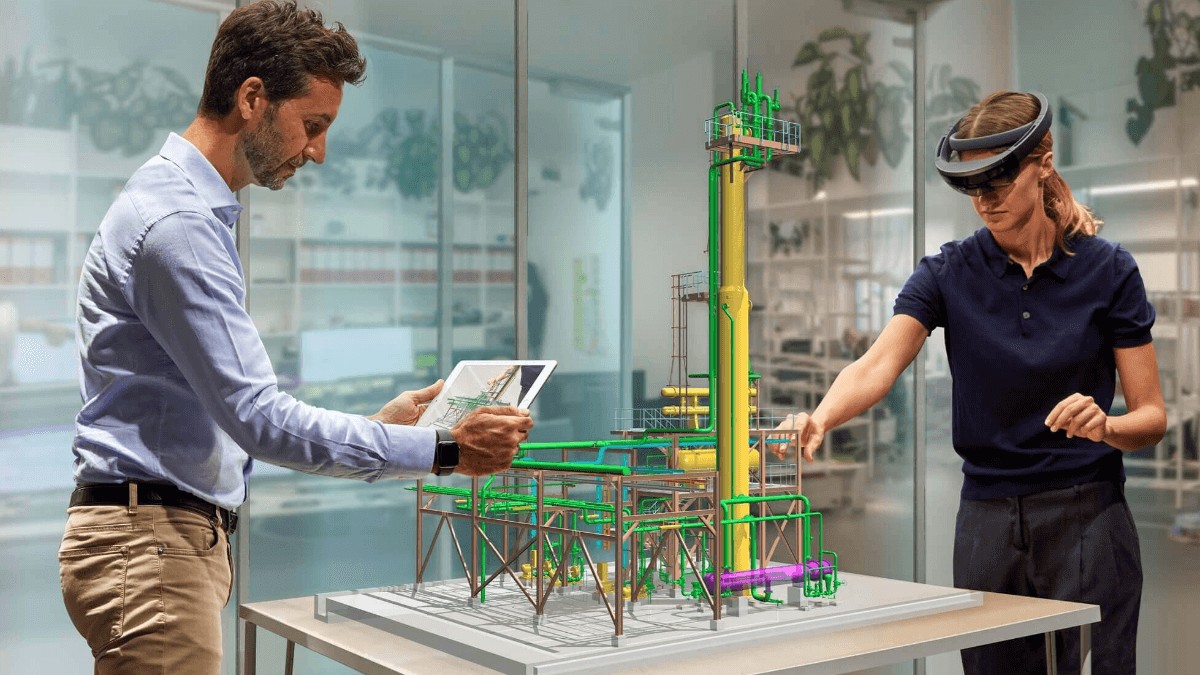 First: Set clear goals
To be successful, you first need to define targets and objectives that align with your organization's sustainability strategy—and then use data to monitor your success. The vehicle manufacturer, Toyota, sets a great example of using a data-centric approach to drive sustainability. Its factories in Europe cut energy consumption by 35% and reduced emissions by 28% by using data and analytics to optimize plant performance. By setting and exceeding goals year on year, Toyota's team has elevated its performance to best-in-sector.
Second: Embrace sustainable infrastructure
Although the metaverse can reduce carbon emissions associated with travel, building, and maintaining infrastructure, the servers and data centers that power the metaverse can also consume significant energy. Ensuring the underlying infrastructure supporting your metaverse is powered by renewable energy sources is key to achieving overall net zero.
Third: Build a living digital twin
To successfully use the metaverse to meet your sustainability goals, you need to have a strong foundation of data—data that is accessible and trusted, across all sources from engineering to operations and maintenance. Once you have that data foundation in place, you can apply artificial intelligence and machine learning to it to drive optimization.
For example, Portuguese power leader, EDP, is unifying data from over 2M wind turbines and then analyzing it with artificial intelligence to optimize the performance of each and every turbine in their fleet. Using this data foundation, they hope to cut energy use by 20%.
Fourth—and most important: Make collaboration a priority
We all perform better together than as individuals. Bringing together expertise across boundaries, across the four walls of the plant, and across the entire value chain helps unlock new opportunities. So, collaborate and share knowledge and best practices with other organizations, industry partners, and technology providers. That way, we can all drive collective action toward achieving net zero.
One company that is successfully using the metaverse to drive sustainability is BASF in Germany. It trains up to 600 apprentices to operate complex chemical plants each year at its headquarters. BASF uses a metaverse-like virtual reality environment that perfectly mirrors its chemical manufacturing sites. That way, it can simulate dangerous failures that would be too risky to emulate in real life. Apprentices can test their responses to highly volatile environments in an intuitive, virtual environment—one that these Gen Z digital natives find especially conducive to learning.
These are just a few examples of how industry can use the metaverse to optimize performance. I'm excited to see how other companies will adapt and evolve their own, new practices. How will you use the metaverse to advance your decarbonization agenda?
Sara recently shared more of her thoughts about how the industrial metaverse is driving sustainability at the Enterprise Metaverse Summit, hosted by the Economist.
Learn how AVEVA infuses AI into its products to optimize both operations and engineering.
Read more about how AVEVA is increasing workforce efficiency by mixing virtual and physical environments in extended reality—or XR.