Finding another gear: Why efficiency in manufacturing is no longer enough
Written by Sree Hameed, Senior Industry Marketing Manager, AVEVA
Since the pandemic, manufacturers are feeling a little beat up—and for good reason. From lockdowns to inflation, materials delays to labor disruptions, every day comes with new and difficult challenges. According to a recent Gartner survey, 68% of supply chain leaders are "constantly responding to high-impact risk events for which they weren't prepared." It's a tough and constantly changing market. In the midst of so much uncertainty, many manufacturers are discovering that efficiency alone isn't enough to succeed, let alone thrive.
For years, efficiency was the hallmark of a well-run plant—which is no doubt necessary but no longer sufficient. While efficiency is certainly still high on the priority list, a plant can't increase efficiency if raw materials for that day's production run have not yet arrived. Dynamic and disruptive business conditions mean manufacturers must have different gears in their gearboxes and easily be able to shift when needed. Now more than ever, plants must be agile, which requires manufacturers to look beyond the plant floor.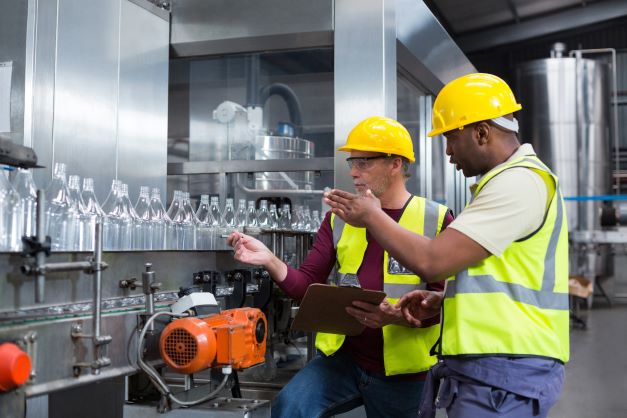 In today's operating conditions, plant managers can be held accountable for efficiency only if the focus and scope are restricted to what is happening within the four walls of the plant. It's a great start, but plants must also focus on external influences and respond accordingly. Plants must continually find the balance between the two, and at the center of that tension lies agility. Agility is a plant's ability to efficiently shift gears in response to market conditions. For example, an agile plant can rapidly reschedule a production line to produce products with materials that are currently available. This way of working falls under a new mantra: Efficiency whenever possible; responsiveness when necessary.
Becoming agile requires plants to embark on digital manufacturing journeys to link the plant to broader business operations. Now, companies like Leclerc, Graphic Packaging International, F&N Dairies, Kellogg, and Henkel are using digital tools to find new ways to overcome unpredictable market conditions and thrive during uncertainty.
Are you stuck in the efficiency gear? Learn how to enable digital manufacturing strategies for your plant and see what market leaders are doing in our newest whitepaper, Enabling agility through digital manufacturing in the post-pandemic era.