eDNA Enterprise Data Management | What's new in the 2019 release?
AVEVA eDNA Enterprise Data Management is a real-time data management platform used to collect, store, analyze, and report on operational and asset health related data. The software platform is highly scalable, counting on an enterprise data historian with lossless compression technology to minimize the required storage space while maintaining the original resolution of the data.
eDNA Administrator Portal
New web based tool that allows administrators to monitor the overall health of their eDNA Servers. It includes customizable widgets to view system information including:
License status
Data flows/data connector status
Redundancy status and more
This new feature reduces the need to create specialized calculations to monitor the system, as well as reduce the need for specialized eDNA View screens.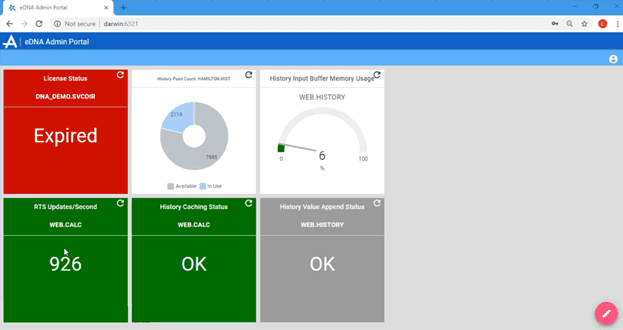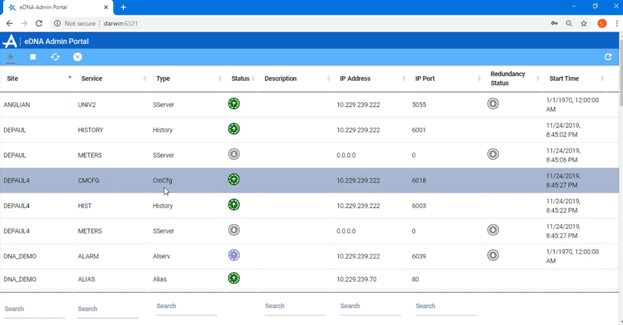 Client to server communication will now be routed through a new service called eDNA Gateway. All communication is now done through a single TCP port, encrypted using the standard TLS 1.2. We have also added an AVEVA System Management server which uses Active Directory to authenticate each of the requests.
Another option that was added is the new Security Calculation Module replacing the former Notice Service. The Security Calculation Module supports Secure SMTP, and once set up and running on the eDNA Server, all calculations are backward compatible, requiring no other changes.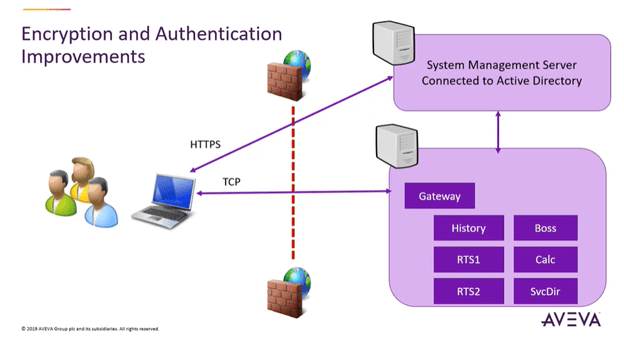 Updated eDNA Client and Admin Client installation tools
Upgraded the eDNA User Client, Admin Client, and Manual Data Logger to the newest AVEVA™ Installation platform. The new eDNA User Client install has improved workflow and now includes both the 32 and 64 bit versions.
CHaD Calculation Service Upgrades
Scheduling was improved in the CHaD Calculation Service – instead of only defining the intervals for the calculation, there is now the option to set the start time which improves flexibility with scheduling calculations.
In addition to that, we've added the ability to use eDNA History functions in equations – Average, Min, Max, Sum(Total), Snap.
Web Trend – Analog limit lines based on point alarm properties
AVEVA Historian Client Trend – now display eDNA Extended ID for easier point selection.
iHistory interface now allows query by Extended ID
Bug Fixes