Digital transformation for cities and infrastructure
Written by Fiona Straton, Senior Marketing Lead, AVEVA
Facing aging infrastructure, climate crisis, and limited budgets, cities are being asked to do more with less as urbanization skyrockets across the globe. Many cities, campuses, and municipalities are struggling to find solutions to help control market and climate forces without the tools or workforce needed to repair and revitalize. Digital transformation is key to building a more sustainable future for cities and infrastructure, giving them the efficiency, agility, and resiliency they need to thrive as market forces—and residential communities—increase pressure on them to reduce carbon emissions, respond to extreme weather events, reduce waste, and preserve natural resources.
Five challenges with five positive outcomes
As cities seek to become sustainable, they must continue to provide comfort, safety, and functionality to their citizens without disrupting critical services. We've identified five core issues that cities can address and rectify through digital solutions that are available today:
Increasing complexity of service networks
Budget constraints
Labor disruption
Aging infrastructure
Preparing against climate threats and natural disasters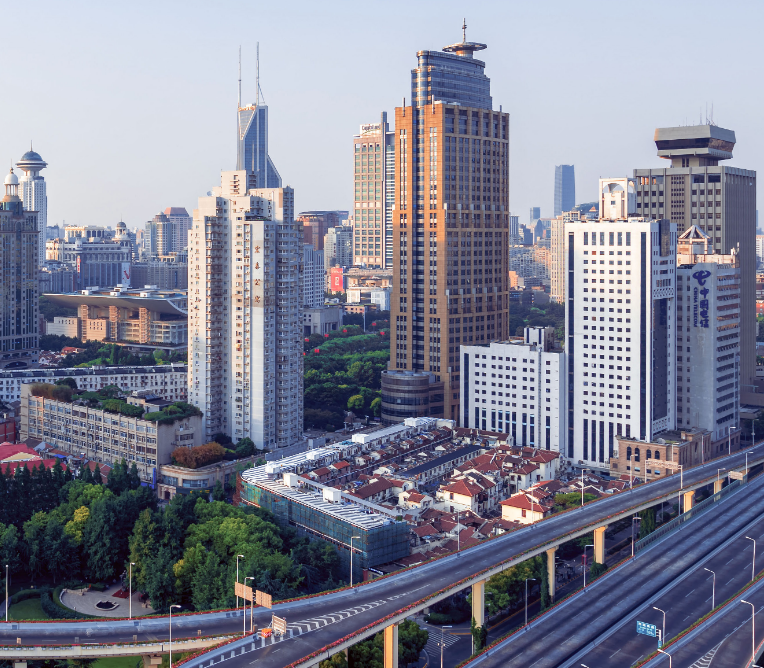 Each of these issues can be mitigated with digital tools that help cities save time and money, improve the reliability of their assets, reduce response times during emergencies or service disruptions, and streamline energy use. Through real-time data, centralized information access, and a connected workforce, the five core issues can be transformed into business imperatives that drive sustainable operations:
Operational agility and resiliency
Greater operational efficiency
A digitally connected workforce
Improved asset reliability and safety
Sustainability and a path to net zero emissions
Digital solutions for urban challenges
Many cities can't respond to crises as quickly as their residents need them to, and industrial information management offers that operational agility. As they experience more existential threats from natural disasters like wildfires, hurricanes, and floods, the need to embrace digital solutions is paramount. By sharing critical data across city service lines, remote situational awareness and monitoring becomes central to city operation, and can put real-time data at the fingertips of city workers, utilities, and first responders.
Even cities with aging infrastructure can generate better operational efficiency through data centralization, making older buildings more energy efficient through air exchange and temperature control, or delivering clean drinking water by optimizing chemical dosing. These optimizations reduce cost while improving the quality of urban living and can often be achieved by consolidating operations and democratizing data access. Data acquired over time can also be used for predictive analytics so cities can anticipate and avoid asset downtime and minimize maintenance costs, extending the life cycle of their critical infrastructure.
People are the not only the living pulse of any city, but also critical to workforces that deliver city services such as water and electricity. Capturing the institutional knowledge of an aging workforce while training a new generation of workers has become a pressing challenge for growing cities. Standardized digital training can prepare a workforce at the fraction of traditional costs, and software-as-a-service (SaaS) can connect workers digitally to assets and to one another. Digital transformation is critical to attracting and retaining talent, as well as to creating remote work capabilities that save cost and increase efficiency.
Digital tools can also extend the life and improve the performance of a city's assets. With aging infrastructure and greater regulations, cities are facing difficult choices they shouldn't have to. But digitalization gives them to means to move from reactive to proactive maintenance with little investment, reducing unplanned downtime through analytics. Access to predictive analytics means planning maintenance only when and where it's needed, anticipating issues before they occur, and keeping workers safe.
In addition to getting more out of existing assets, digital solutions also help cities prioritize sustainability and ESG targets. With data-driven insight into their facilities, assets, and utilities, municipal leaders can see—through analytics and through data visualization—where waste is happening and make changes to reduce emissions and protect natural resources. Saying goodbye to manual processes saves time and paper waste while equipping cities to reduce energy consumption through real-time data hubs that enable unprecedented visibility into energy use.
To learn more about how cities and infrastructure can transform their operations into more efficient, sustainable practices, download our whitepaper, "Transforming cities and infrastructure for a sustainable future."