Can cloud simulation help smaller firms leapfrog their larger competitors?
Written by James Wade, Portfolio Marketing Manager, AVEVA
Smaller companies operating in the high-risk, high-competition environment of new process development are turning to cloud-based simulation software to gain a competitive advantage over their global rivals.
A sustainable future demands innovation today
The net zero transition is disrupting process industries. The chemicals, refining, and power industries have just a few years to replace products, processes and plants that have taken decades to optimize. New process technology must get to market whether it originated in corporate research departments, joint ventures, academic collaborations, or independent start-ups.
While many larger industrial firms continue to rely on on-premises simulation technology supported by substantial in-house IT infrastructure, future-focused smaller businesses are discovering that cloud-based solutions significantly reduce IT costs, facilitate better and faster decision-making, and enable collaboration – all with industry-leading security.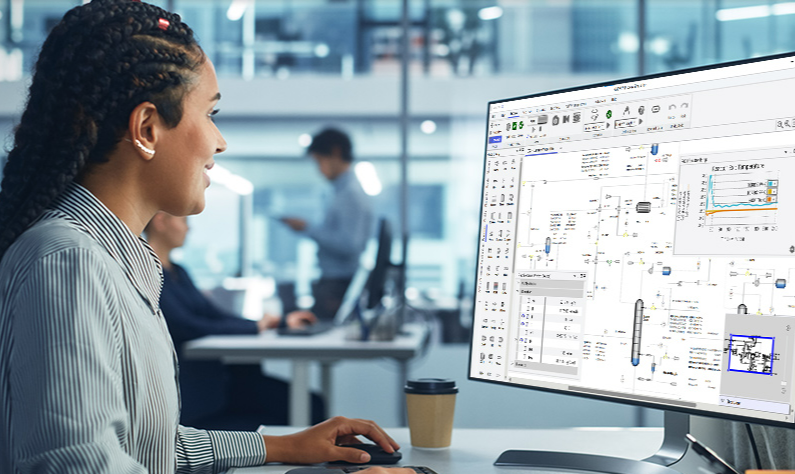 Four ways cloud-hosted process simulation improves workflows
Agile process engineering has the potential to transform projects. When done well, it identifies more sustainable and effective ways of delivering capital projects, streamlines the development of new products, and supports the timely delivery of projects within budget by identifying risks early.
Cloud-hosted process simulation solutions break down the barriers between people, data, and processes to enable seamless collaboration and decision-making.
Collaborative workflows: Process design engineers often find themselves collaborating with experts around the world. Innovative technologies may spring from academic research to be commercialized in a start-up, then scaled-up in a joint venture. Accessing simulation data in the cloud allows engineers to focus on finding innovative outcomes rather than spending time identifying the right data and workflows. Remote teams can collaborate quickly, breaking down organizational silos and enabling transparent, real-time decision-making in a shared environment. Combined, these capabilities deliver unmatched levels of workforce efficiency.
Fast deployment: Unlike on-premises options, simulation in the cloud eliminates software installation and maintenance challenges. Users need only a browser and an internet connection. As process engineers make increasing use of AI to optimize design and operating procedures, cloud deployment makes it possible to spin up a powerful compute cluster with just a few clicks. When you've run your analysis, you can drop the resource just as quickly.
Flexible usage: Industrial SaaS that is easy to access and manage across any global enterprise accelerates your time to value. It allows you to easily scale up or down with the right tools at the right time.
Secure service: Cloud platforms make industry-leading security a built-in feature for even the smallest start-up. Teams can automatically access the latest digital services built for data security and high availability with centralized user management and single sign-on.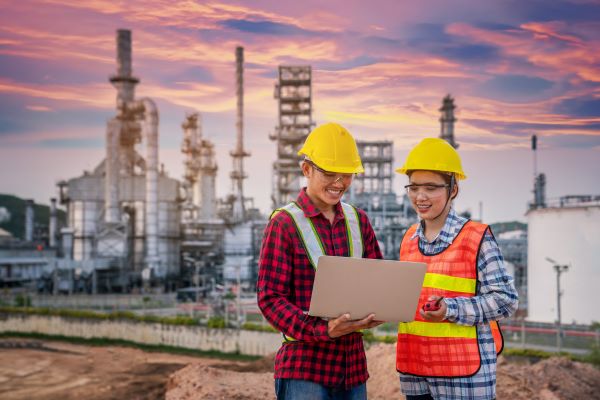 Staying competitive with cloud-native tools
In the drive to engineer the sustainable plants of the future, smaller companies need to be more nimble than their larger rivals. Simulation in the cloud accelerates the engineering cycle to deliver mature, sustainable products, processes, and plants. New processes come to market with a better understanding of the trade-offs in CapEx and OpEx, and a clear view of the risks they will face in scale-up and operations.
As an example, Airbridge is a privately owned Australian company with a globally patented, revolutionary technology that transforms carbon emissions before they enter the atmosphere and repurposes them into valuable, essential global commodities. With a high-fidelity process simulation as the foundation, engineers can understand process behavior, scale up quickly and quantify performance. Accurate, accessible data leads to confident investment decisions in a fast-moving market. AVEVA's cloud solutions help Airbridge compete for its share of the fast-growing Carbon Capture, Utilization and Storage market.
Find out more about Airbridge's innovation story in our recent webinar.
Cloud-enabled simulation software gives start-ups and smaller industrial companies the secure, flexible tools they need to level the competitive playing field – helping them to deliver projects faster, with deeper insights and more effective outcomes.
Ready to gain the edge? AVEVA Simulation brings AVEVA Process Simulation, AVEVA PRO/II Simulation, and AVEVA Dynamic Simulation into a single cloud environment, enabling you to transform faster, reduce costs, and easily scale.