AVEVA Receives ANSSI Cybersecurity Certification for AVEVA System Platform & AVEVA Historian Software
Written by Jeremy Wilbert, Sr. Product Marketing Manager, AVEVA
Security and digital trust are increasingly important across all domains of industrial software. Regardless of whether the solution is cloud-based or on-premises, the threats faced by industrial organizations every day require vigilance and critical attention to how technology is deployed.
AVEVA is pleased to announce we have received the first-level information technology security assessment and certification granted by the French National Cybersecurity Agency, ANSSI, for our AVEVA System Platform and AVEVA Historian software.
"AVEVA is very proud to be certified by the French National Cybersecurity Agency (ANSSI), the leading security agency in France and across Europe. The AVEVA System Platform has been awarded ANSSI CSPN First Level Security Certification, which gives our customers the confidence that it meets the highest global cybersecurity standards. We are very honored to receive this certification and are confident that customers will benefit from this achievement." - Tom Gallagher, SVP Product Quality & Security, AVEVA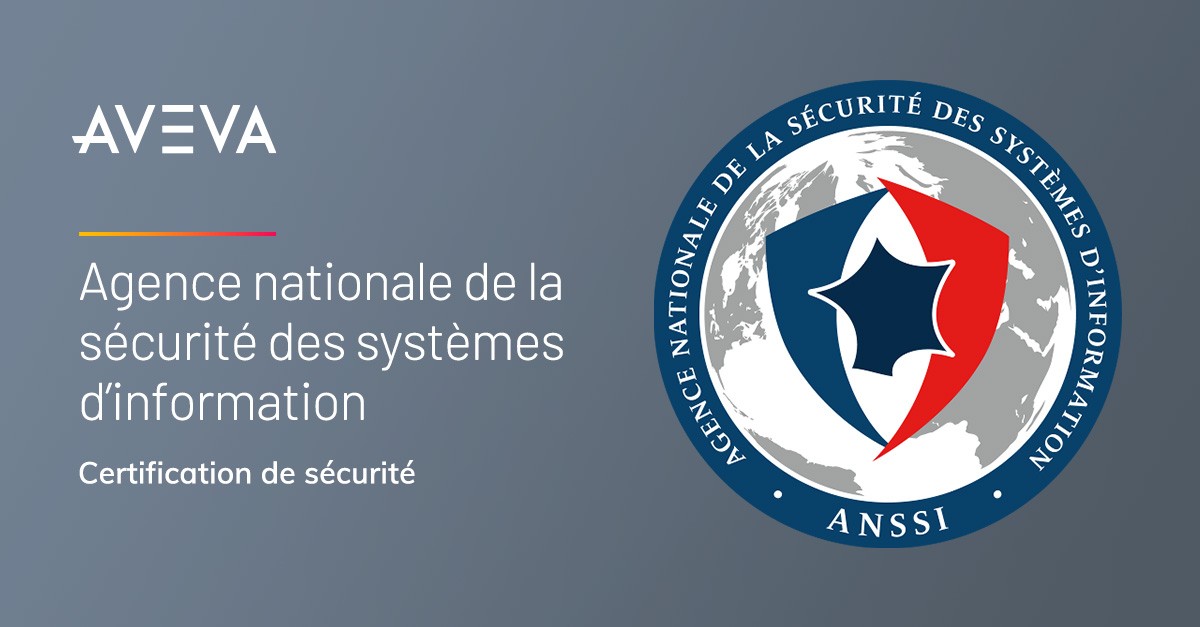 Certification demonstrates the robustness of products, based on a conformity analysis and penetration tests performed by a third-party evaluator under the authority of ANSSI, according to a process and framework in order to provide the best level of security given the market and technological requirements. The entire process is managed within ANSSI by the National Certification Centre.
ANSSI (AGENCE NATIONALE DE LA SÉCURITÉ DES SYSTÈMES D'INFORMATION) is the French National Cybersecurity Agency reporting to the secretary general for Defense and National Security which is part of the French Prime Minister Services. https://www.ssi.gouv.fr/en/