Webisode 5: Operate in 15 – AVEVA's Latest HMI/SCADA 2020 R2 Releases Revealed!
Event Details
AVEVA continues to be at the forefront of operational technology. We recognize the needs and challenges our customers face and work towards delivering software that empowers our customers. AVEVA recently released the 2020 family of HMI and SCADA software including AVEVA Edge, AVEVA InTouch HMI, AVEVA System Platform. Soon AVEVA will be releasing 2020 R2 software including Citect SCADA (soon to be AVEVA Plant SCADA).
Join Rashesh Mody, Head of Monitoring and Control Business, at AVEVA for a quick chat about upcoming software releases that focus on Edge(IIoT), Supervisory, HMI, SCADA and Enterprise Visualization and how we can help you have the confidence to operate.
Rashesh will introduce:
AVEVA's recent 2020 HMI/SCADA software and what the focuses are for the upcoming 2020 R2 releases
Highlights from a few key features in the upcoming releases from across the HMI/SCADA portfolio
How technology (like AI/Cloud) play a role going forward for the AVEVA Operations portfolio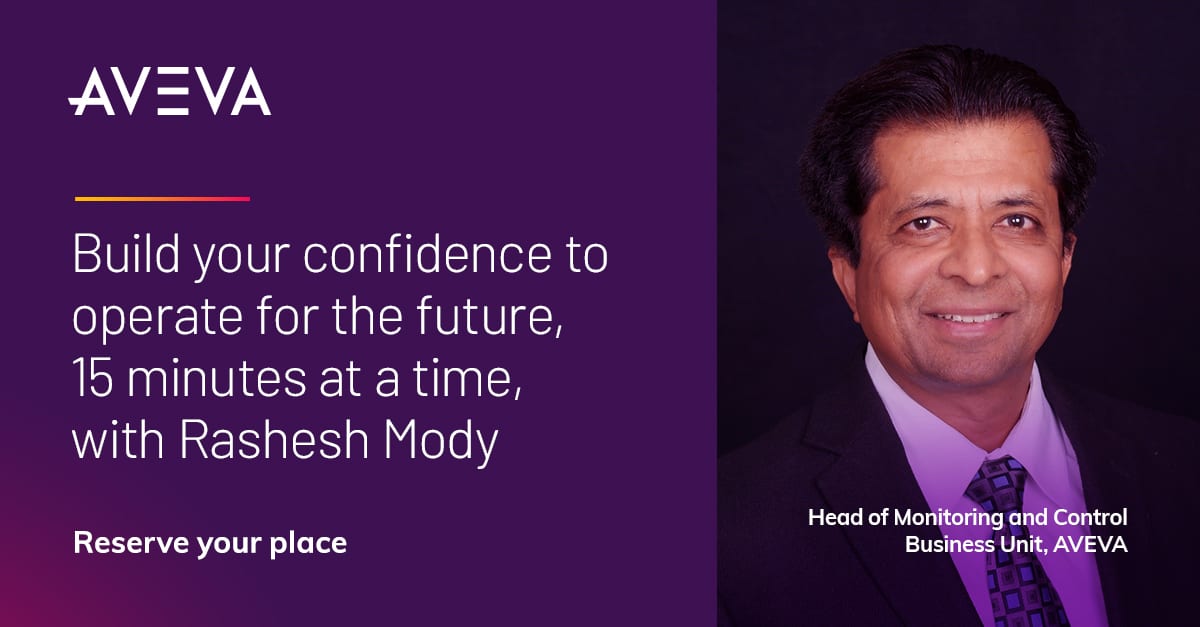 Map Unavailable