Webisode #2: Improving Agility Across your Operations from Edge to Enterprise
Event Details
Join Rashesh Mody as he explores what it takes to operate, 15 minutes at a time, for Industry and Infrastructure Operations. This is an exclusive webisode series where Rashesh addresses the current operations challenges that companies are facing and how they are managing and operating through them. Each month a new operations topic centered around Edge (IIoT), Supervisory, HMI, SCADA, and Enterprise Visualization is discussed.
To move quicker than the market, it is important to ensure your team has the right level of visibility to stay informed and take action. Operational Agility on the plant floor, in the field, in the control room and up into the enterprise starts with access to information in context, on the right platform, which turns situational awareness into operational awareness.
Join Rashesh Mody, Head of the Monitoring and Control Business Unit at AVEVA for a quick chat on why Operational Agility is critical now more than ever for industrial and infrastructure operations focusing on Edge (IIoT), Supervisory, HMI, SCADA and Enterprise Visualization.
Rashesh will answer questions like:
Why has Operational Agility become so important for industrial and infrastructure operations?
What are the key areas that operations need to focus on?
How do you see technology like Artificial Intelligence (AI) and Cloud play a role in supporting operational agility?
What is AVEVA doing to support Operational Agility for our customers?
If you are interested in having your questions answered by Rashesh, please submit them in advance to [email protected]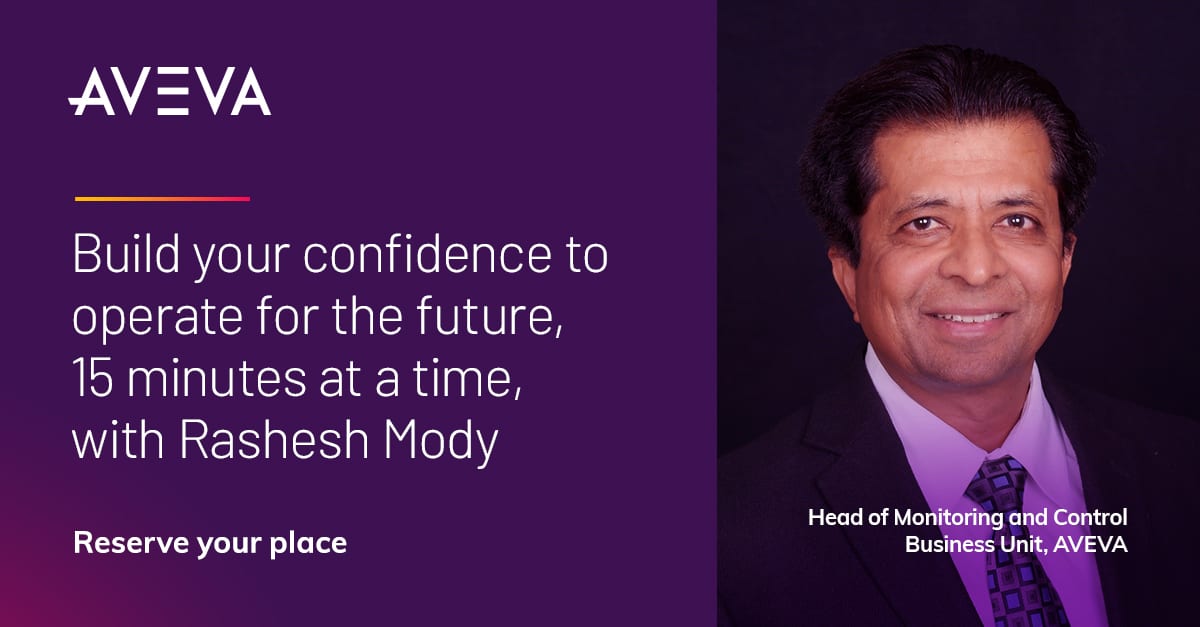 Map Unavailable