WEBINAR: Is your HMI-SCADA System Out of Date? 5 Signs your HMI-SCADA System is Modern and Intuitive
Event Details
In the ever-evolving landscape of industrial processes, it's vital that we keep pace with the latest advancements in HMI SCADA software. Your operations are the backbone of your business, and staying agile is key to meeting the ever-changing demands. The technology that complements HMI/SCADA systems has made impressive advancements, keeping your business competitive and your employees satisfied. Seize this opportunity to gain invaluable insights into the future of HMI/SCADA systems and its profound implications for system integrators and plant managers. Don't be left behind – be the leader of change!
During this live session, you'll have the opportunity to hear from subject matter experts at AVEVA and Schneider Electric who will share their insights into the most recent trends and innovations in HMI SCADA modernization. This event is a unique chance to gain valuable insights into the modernization of HMI/SCADA systems and understand how it directly impacts our operations, system integrators, HMI builders, and SCADA managers.
Register to join us on December 12 for only 45 minutes and:
Understand common misconceptions and pitfalls about upgrading and modernizing your HMI
Learn about unique HMI SCADA technical innovations and commercial models available
Watch demos showcasing new use cases for advanced HMI SCADA visualization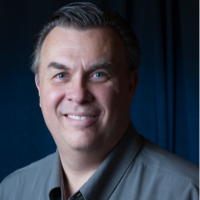 Scott Kortier
Product Manager for Operations Control Edge Edition (InTouch and AVEVA Edge)
AVEVA
Scott has over 35 years of experience in industrial automation. A graduate of Michigan Technological University in Electrical Engineering Technology, Scott started his career working for an industrial computer manufacturer. He held various positions, including Senior Application Engineer, Technical Evangelist, Business Unit Manager, and Product Manager. Scott has developed hundreds of IIoT, HMI, and SCADA applications for various industries, including packaging, plastic injection molding, automotive, and water treatment. Marketing, selling, and promoting automation products, he has trained and presented to audiences all over the globe.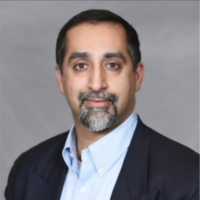 Asim Farooq
NA Technical Sales Consultant / Trainer SCADA Software and Hardware – Remote Operations
Schneider Electric – Process Automation Group
Mr. Farooq possesses over 25 years of Supervisory Control and Data Acquisition (SCADA) experience. His experience in SCADA and IT Support and integration of SCADA systems provide him with unique insight on client SCADA needs. Mr. Farooq's experiences span from working with one of the largest Gas Pipelines in the USA to working closely on Application Design and integration for various SCADA Systems throughout North America.
Mr. Farooq joined Schneider Electric's Remote Operations Solution team in 2011 to help understand customer needs and identify the best fit from the various Schneider Electric technologies and solutions available. Mr. Farooq is the North American Technical Sales Consultant for Geo SCADA/SCADAPack and presents at various conferences on SCADA and Cyber Security.