Webinar: How to Prepare Manufacturing Operations for a Post-pandemic Rebound
Event
| May 11, 2021 - May 11, 2021
---
Event Details
How to prepare manufacturing operations for a post-pandemic rebound with a focus on growth, profitability and sustainability
The last few years have been tumultuous for manufacturers, with demand swings, supply chain disruptions from COVID and increasing costs; new emerging imperatives for manufacturers are agility to meet customer demand, supply chain resilience, increased productivity and sustainability.
These imperatives ask to deploy supply chain and manufacturing systems which are demand driven and optimized to ensure the maximum business returns that operational constraints allow.
Within the plants, manufacturing operations must be continuously optimized to minimize losses and to secure compliance in a much more dynamic environment.
Watch this webinar to learn:
Why digitalization is the only solution that can help enabling agile and resilient operations and drive improvements in productivity and sustainability
Why the standardization of systems across manufacturer's entire manufacturing network allows for consistent operational performance and compliance and a more agile and resilient supply chain
How to support the new business models, product and customer engagement that digital transformation is enabling at the business level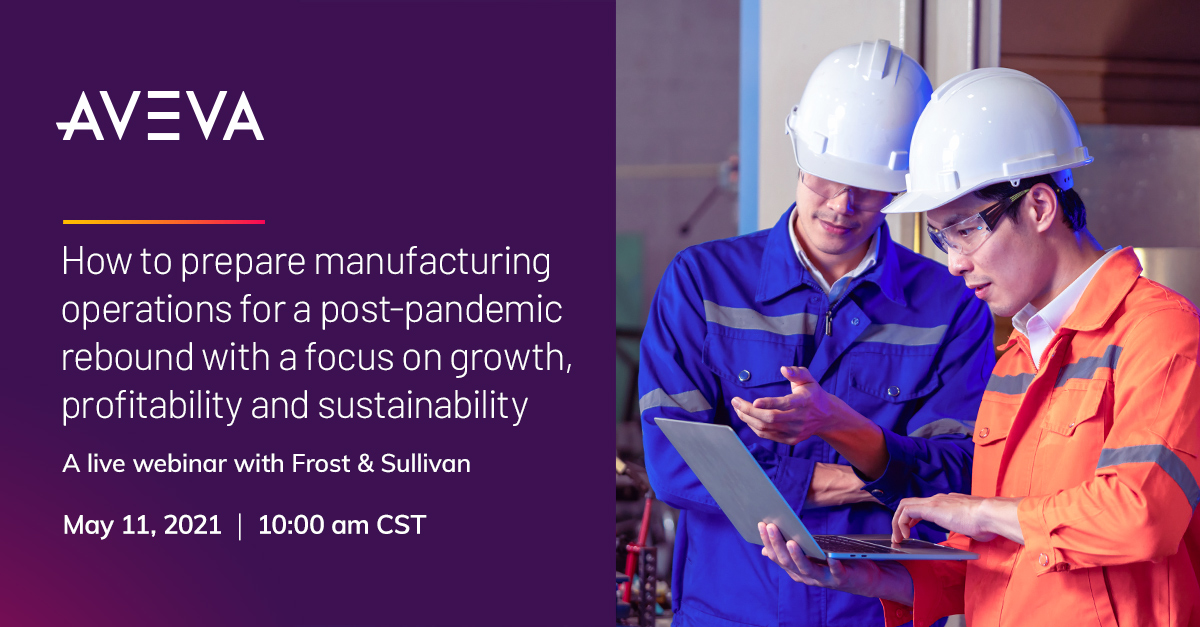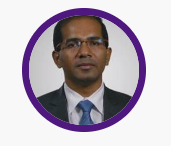 Ram Ramasamy, Global Client Leader, Frost & Sullivan
Ram Ramasamy is an industry expert with 14+ years of manufacturing operations management and strategy consulting experience. He is passionate about creating growth opportunities for clients and tracks horizontal markets such as Digital Industrial Platforms, Industrial IoT, Analytics (Artificial Intelligence, Machine Learning), Enterprise quality management, Digital software, Digital twins, Drones, Services 2.0 and Ecosystem Partnerships. Ram sucessfully worked on multiple client projects around digital strategy, enabling digital products, commercialization models across diverse end-markets: Industrials – Process, Discrete and Hybrids. He specializes in large bespoke consulting engagement and growth strategy development. His clients are spread across industrial, ICT and energy.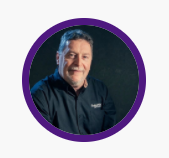 Keith Chambers, Global Director, Operations Management Portfolio, AVEVA
Keith Chambers is responsible for strategic direction, commercialization and development for Schneider Electric Software's operations management portfolio globally. Keith has over 20 years' experience in the automation, software and MES business with a focus on manufacturing operations software in the food and beverage, CPG and life sciences industries.
Map Unavailable