Webinar: Digitalization Strategy with versiondog
Event Details
Join Auvesy for a 45-minute live case study on customer Slovenian Steel Group (SIJ).
Digitalization was a strategic priority for SIJ in modernizing the business. In order to achieve such goals, SIJ reached out to versiondog. With versiondog, SJI has been able to simplify the management of its automated assets.
Register for this event to hear the rest of the story from Auvesy and SJI stakeholders. If you can't attend live the day of the event, make sure to register anyway. A complimentary recording of the presentation will be sent to you shortly after.
Speakers:
Vladimir Arshinov (Slovenian Steel Group)
Thomas Hörauf (AUVESY GmbH)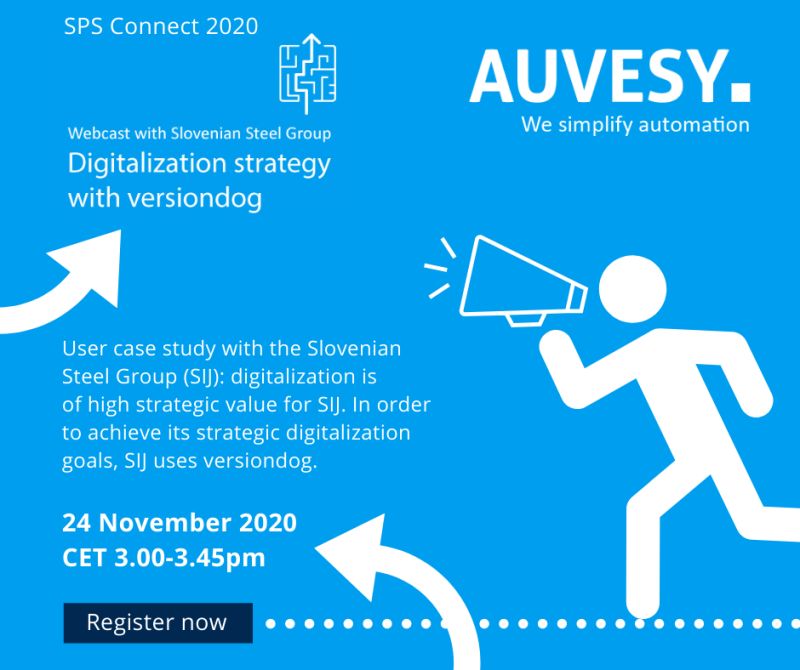 Map Unavailable