Webinar: Backup of the World's Largest Machine
Event Details
Join Auvesy for a 45-minute live case study on customer CERN.
CERN's Large Hadron Collider is the world's largest machine. When it comes to backup and monitoring of the particle accelerator's industrial controllers, CERN puts its trust in versiondog. Jerónimo Ortolá Vidal from CERN will share his experience using versiondog and how CERN is able to better manage its data.
If you can't attend live the day of the event, make sure to register anyway. A complimentary recording of the presentation will be sent to you shortly after.
Speakers:
Jerónimo Ortolá Vida (CERN)
Helmut Wollersheim (AUVESY GmbH)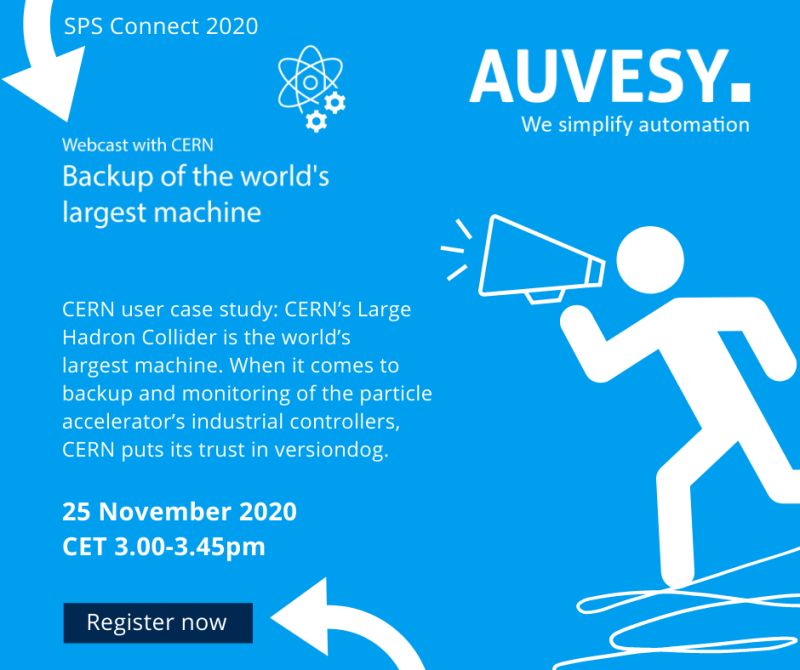 Map Unavailable