AVEVA World Digital August 2020
Event
| Aug 25, 2020 - Aug 26, 2020
---
Event Details
Date: August 25, 2020 - August 26, 2020
Time: 7:30 am - 11:00 am Pacific [Add to your Calendar]
Location: Online Event
Agile Opportunities in Our Reconnecting World
The industrial world is looking to accelerate digitalization to support its evolved business model. Learn from experts and discover how some of the world's most innovative companies are driving new agile opportunities in our reconnecting world.
Discover how digital transformation streamlines workflows remotely and learn how cloud connectivity and artificial intelligence can accelerate your path to Industry 4.0.
Catch visionary keynotes from Darren Martin, CTO of Wood Group, and Craig Hayman, Chief Executive Office of AVEVA, among others.
In joining AVEVA World Digital, you will learn how to gain:
Opportunities through Data – Gain insight on how Artificial Intelligence, Machine Learning, and Big Data Analytics are enabling leaders to optimize engineering, operations and maintenance, lowering cost and raising efficiency
Agility through Cloud – Mobility, Internet of Things (IoT), Automation, and Real-Time Technologies are creating new value opportunities – learn more about what this means for your business
Innovation insight from global R&D leaders and technical experts
Scale and speed for your connected workforce – see how edge-to-enterprise applications connect your teams to ensure their success
So that you can…
Evolve your business model for success in tomorrow's world – Open source platforms like AVEVA Connect are designed to help you accelerate the pace of digital innovation, while saving CapEx. Ensure your business is already in the best position to crest of tomorrow's innovation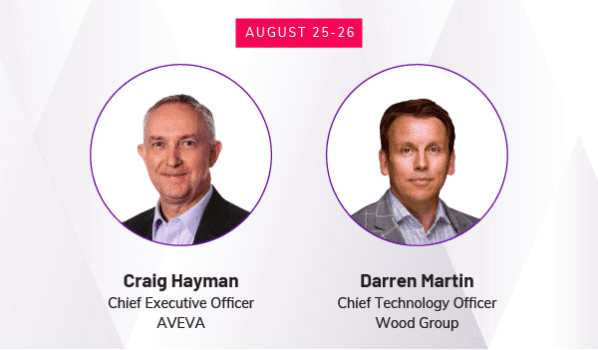 Map Unavailable